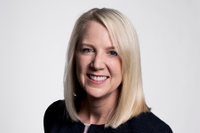 Model Portfolios for Savers and Retirees
Morningstar director of personal finance Christine Benz has developed a series of hypothetical portfolios for savers and retirees.
Learn More About The Bucket Approach
The Bucket Approach to Retirement Allocation will teach you the philosophy underpinning Christine's approach, how she built the portfolios, and how she regularly stress-tests them.
In this hour-long video presentation, Bucket Portfolios for Retirement Income: Step by Step, Christine guides investors through her bucket portfolio-construction process.
Bucket Portfolio Maintenance: There's More Than One Way to Get It Done will show you the best strategies allow investors to be strategic when tapping long-term assets.
Disclaimer
These portfolios are offered as general examples for investors' reference. These portfolios are not personalized recommendations, nor are they investable products offered by Morningstar.