User Guide
Premium
Premium Stock Screener
For deeper evaluation, the Premium Stock screener lets you filter by exclusive Morningstar ratings—such as Fair Value, Economic Moat, and Stewardship Rating—along with performance, financials and more. Click here or from the home page, click the Research tab and then Stocks. Scroll to the Tools section on the right side and click Premium Stock Screener.
Example: Here's a screen all stocks with a Stewardship Rating of Standard or higher.
Select Search Data points and type Stewardship. Click Morningstar Stewardship Rating.
For Condition, select "greater than or equal to." For Value, select "Standard."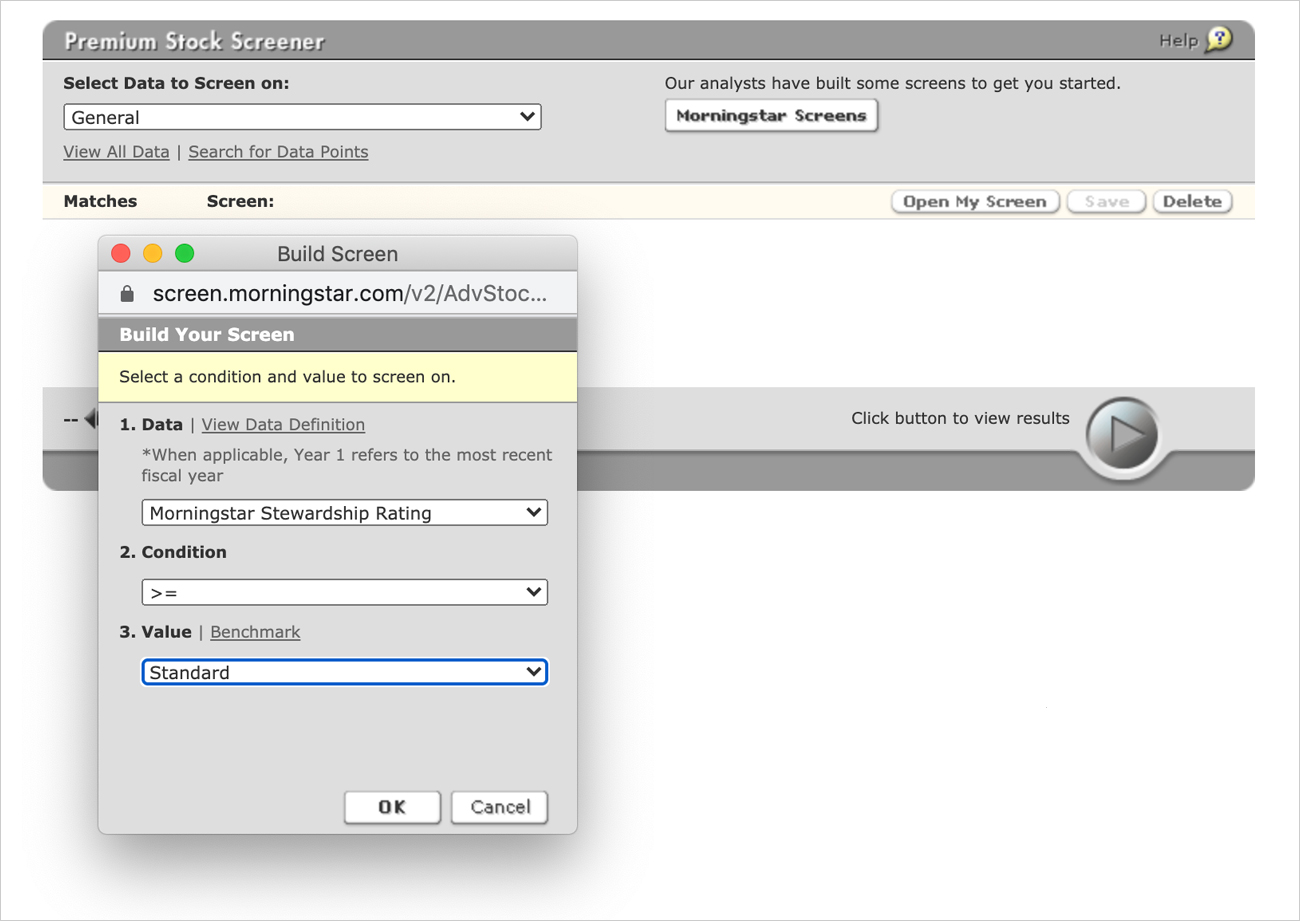 As you make your selections, the number of stocks that match your criteria are displayed in the lower left corner.
Don't like the results? Click Change to revise your criteria
Want to refine your screen further? Click Insert to add more data points.
When finished, click the arrow button to view your results.

The results screen provides the following options:
Change your views using the drop-down menu.
Sort your list by clicking on column headings.
Save your screen by clicking on Save Criteria, entering a name for your screen, and clicking Save.