User Guide
Premium
Premium Fund Screener
Premium screeners save time by narrowing your search down to the specific investments that meet your needs. They go a level beyond Basic screeners by allowing you to filter against additional exclusive Morningstar analyst criteria, including risk and moat ratings.
Visit the Premium Fund Screener click here or click the Research tab and then Mutual Funds. Scroll to the Tools section on the right side and click Premium Fund Screener. Morningstar available Screens
Example: Here's a screen for all funds that have been assigned an Analyst Rating of greater than Bronze.
Click "Search for Data points" and type Morningstar Analyst Rating.
Select Morningstar Analyst Rating and then choose greater than Bronze: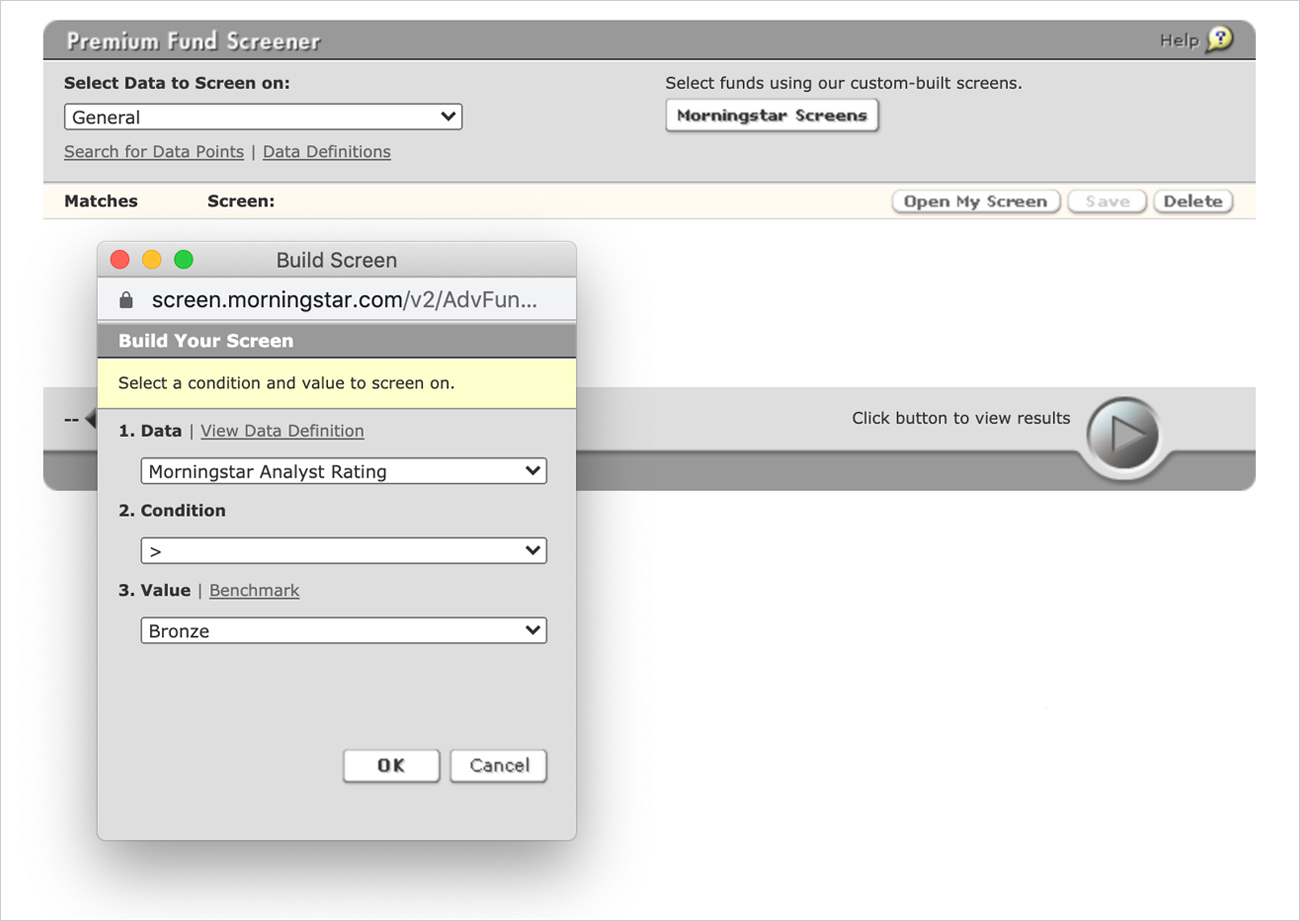 As you select your criteria, the lower left corner displays the number of resulting funds.
Click Change to revise your criteria
To further refine your screen, click Insert to add criteria.
Save your screen by clicking Save Criteria.