User Guide
ETF Quickrank
Rank ETFs by Morningstar Category to browse and compare similar funds. Click here, or from the home page, click the Research tab and then ETFs. Scroll to the Tools section on the right side and click Stock Quickrank.
Choose a Morningstar Category from the drop-down list to see the ETFs that are similar in investment strategy.
Enter a name or ticker in the text field to see a specific ETF.
Click Search to see the ETFs that meet your criteria.
Click a column heading to rank the display.
Select from six different views: Snapshot, Short Term, Performance, Portfolio, Fees & Details and Premium.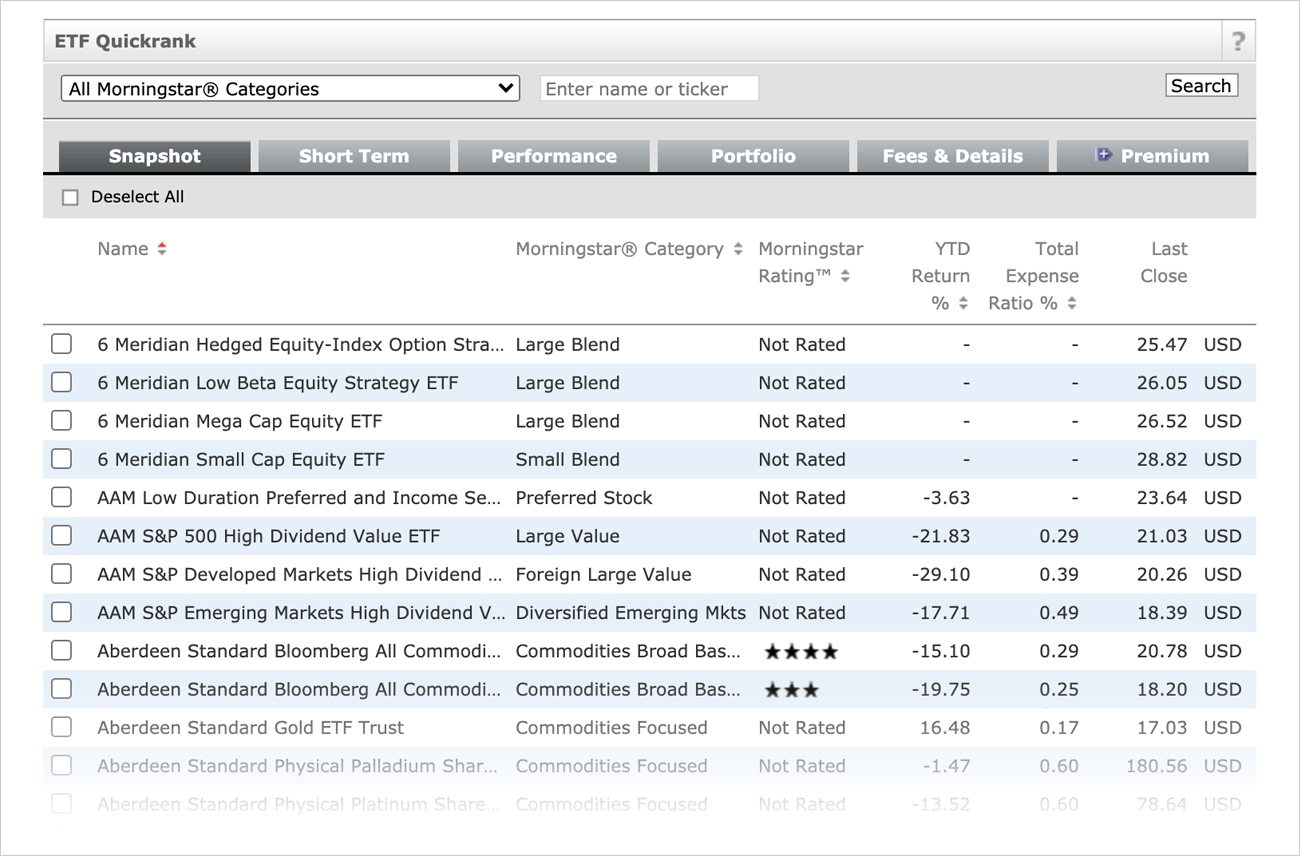 Premium view is available only for Premium members.