Corporate Sustainability at Morningstar
Our 2020 Corporate Sustainability Report discusses our sustainability journey.
We're applying our best research ideas and innovative ESG tools to prioritize sustainability and social responsibility in our workplace, transparency in our governance, and sustainable, long-term performance in our business.
A message from CEO, Kunal Kapoor, on our sustainable future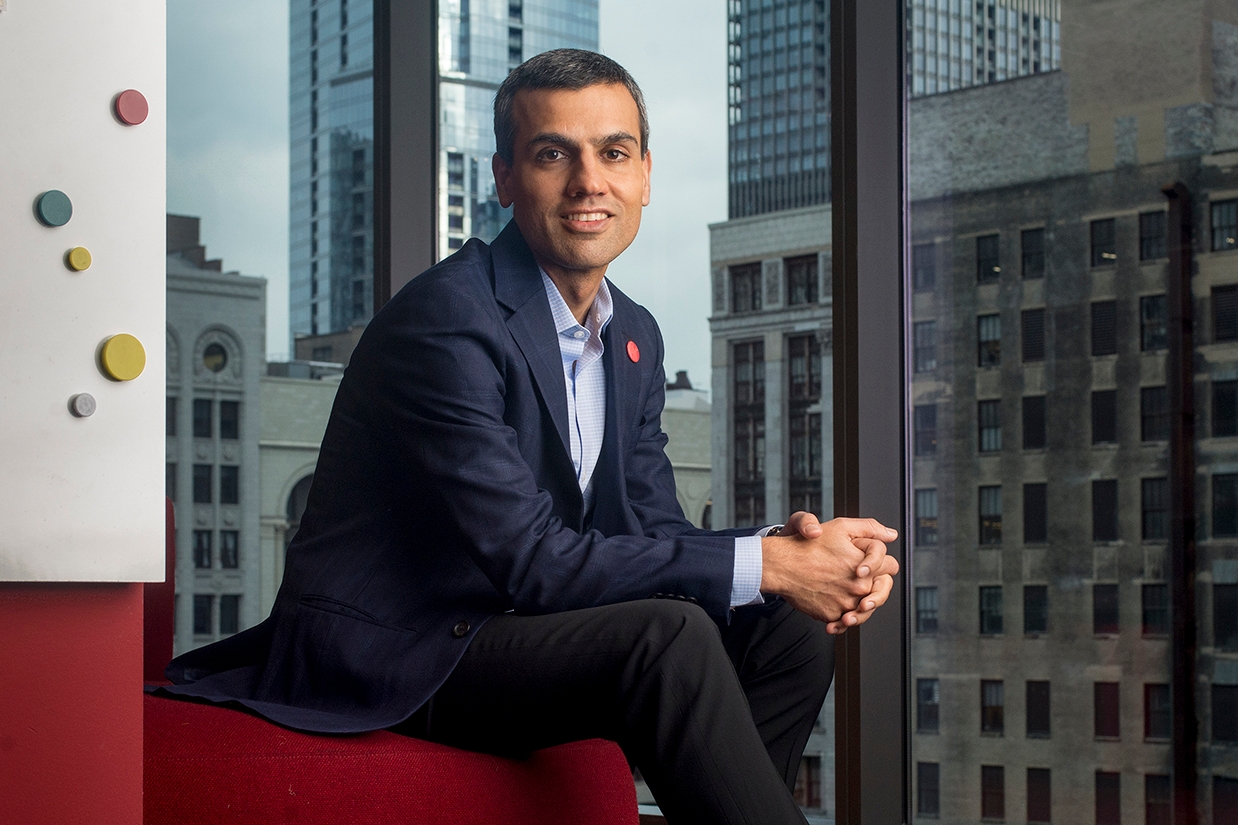 Our aim is to be the leading voice for ESG investors. Our commitment is to translate our values into core, sustainable practices across our firm, recognizing the importance of this work to our colleagues, clients, stakeholders—and our future.
Our Approach to Sustainability
We align our company with the research that indicates that

diverse teams make better decisions, and that innovation thrives in a culture of transparency. We prioritize the careful management of ESG issues that are critical to our business and important to our stakeholders.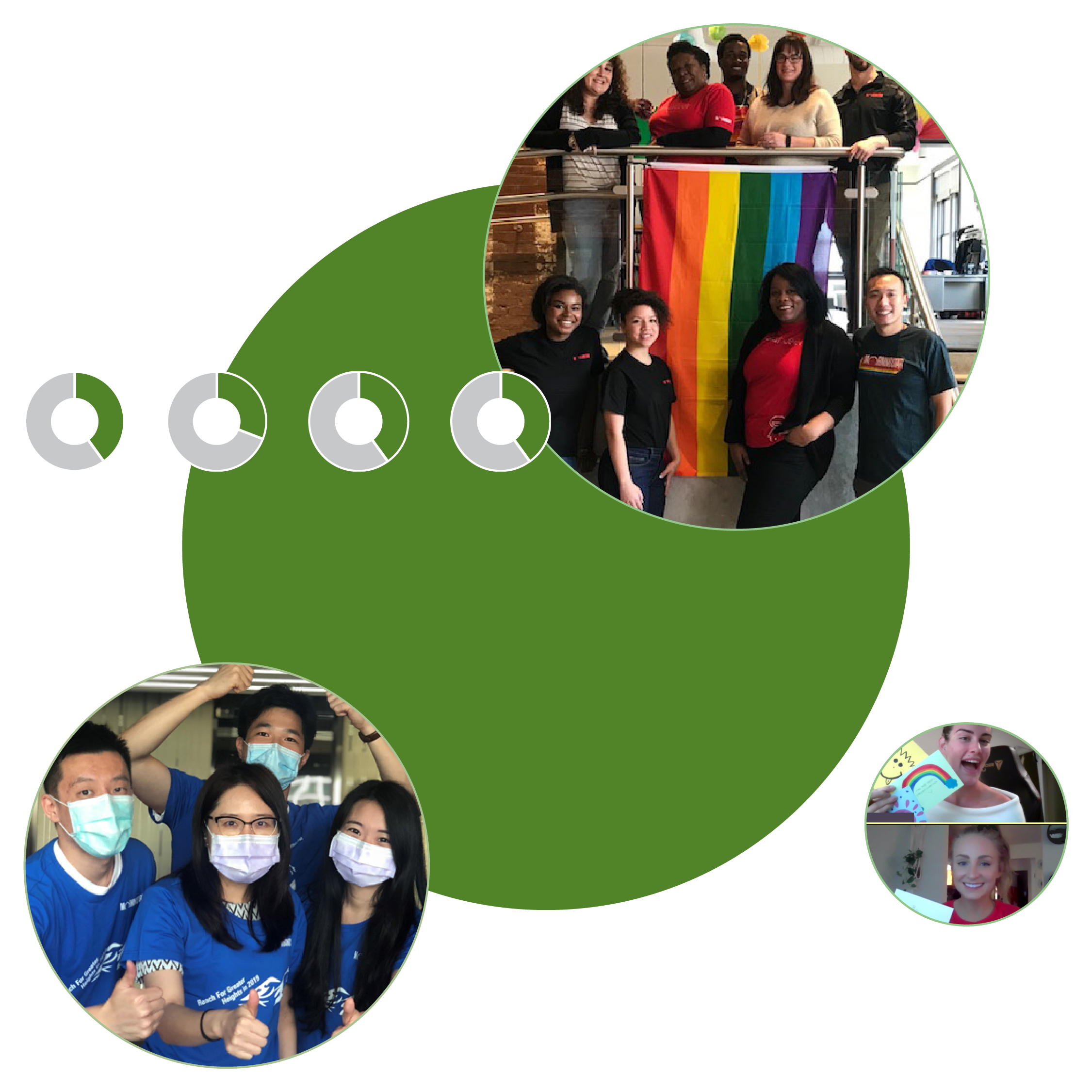 Investing in Our People
From recruiting to talent development and retirement planning, we're committed to fostering a workplace that supports employee engagement, professional growth, and diversity, equity, and inclusion.


We focus our attention on the following areas:
•
Employee Engagement
•
Employee Benefits
•
Diversity, Equity, and Inclusion
•
Training, Education, and Career Development 
•
Community Involvement
Morningstar's mission—empowering investor success—means supporting all of society to make smart investing decisions and this is an opportunity for us to empower the Black community. In 2020, BCA took large measures to provide colleagues with a voice and create a larger conversation regarding racial inequities. I am looking forward to BCA broadening community outreach efforts by engaging with nonprofits that support Black communities and encourage financial literacy.
Community engagement at Morningstar India was formed in 2018 when a group of energetic and passionate colleagues came together to endorse and implement long-lasting green practices. We have conducted multiple internal and external events, with a growing number of colleagues participating in each of them. Be it through conventional donations, an art auction, or funding drives, our colleagues reached out wholeheartedly to accelerate our COVID-19 relief initiatives.
Investing in Sustainable Operations
The trust we have built with our clients and stakeholders is critical to our business and we prioritize a robust approach to privacy and security. We recognize our opportunity to contribute solutions to the climate change challenge. We track and manage the environmental impact of our global operations.


We focus our attention on the following areas:
•
Data and Information Security
•
Greenhouse Gas Emissions
•
Climate Change Risks
•
Environmental Impact Along the Value Chain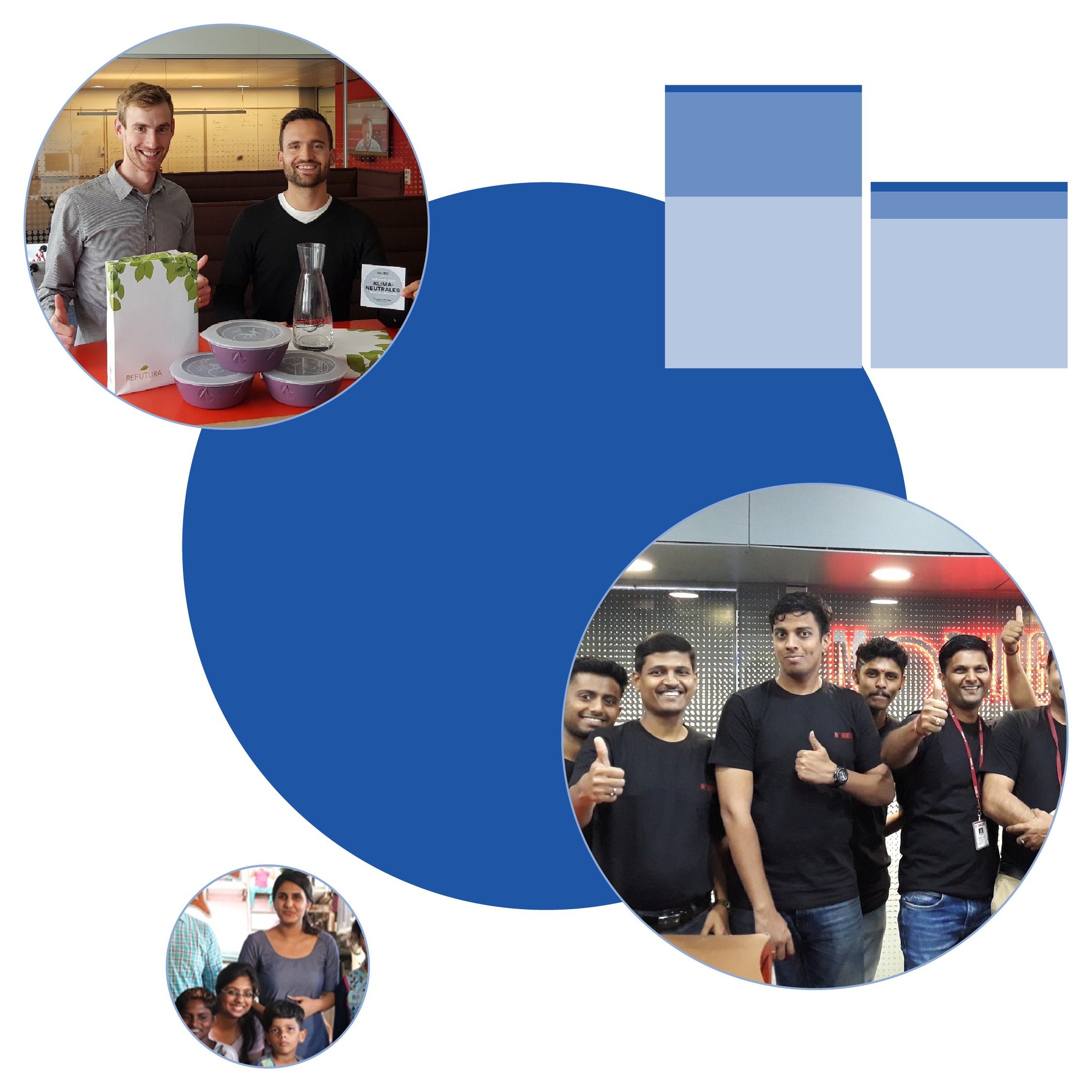 Our office has implemented sustainable practices relating to office life through a transition to 100% Swiss-made energy generated from renewable sources and 100% recyclable paper. We are excited that the successes we've had in the project have inspired other countries such as Germany and the Netherlands to also pursue carbon neutrality.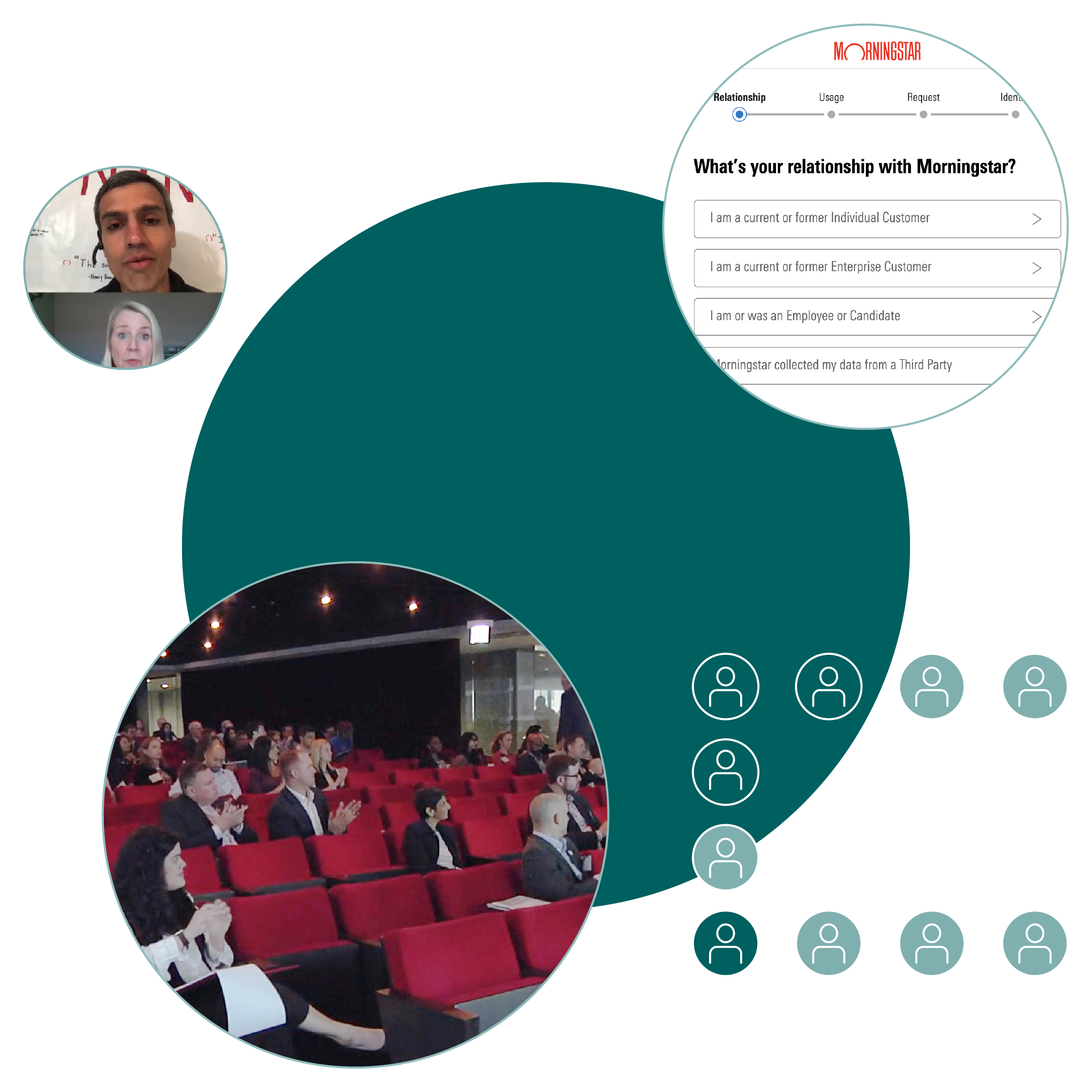 Investing in Sustainable Governance
We seek to align Morningstar's governance approach with the practices that our research teams have identified as consistent with good stewardship, shareholder transparency, and long-term value creation. We value the diversity of Morningstar's Board of Directors. Additionally, our standards for ethical behavior serve as a foundation for our work as led by our Code of Ethics.


We focus our attention on the following areas:
• Governance Structure and Oversight
• Business Ethics
Supporting Sustainable Investing
At the core of Morningstar's sustainability offering is transparent data, independent research, and clear, consistent ESG ratings that allow all investors to understand sustainability and ESG-related risks and opportunities in their investment portfolios. As the sustainability and ESG landscapes have matured, we've provided increasingly nuanced data, tools, and services on company controversies, carbon risk, global standards, and product involvement, reflecting the best new research in these areas.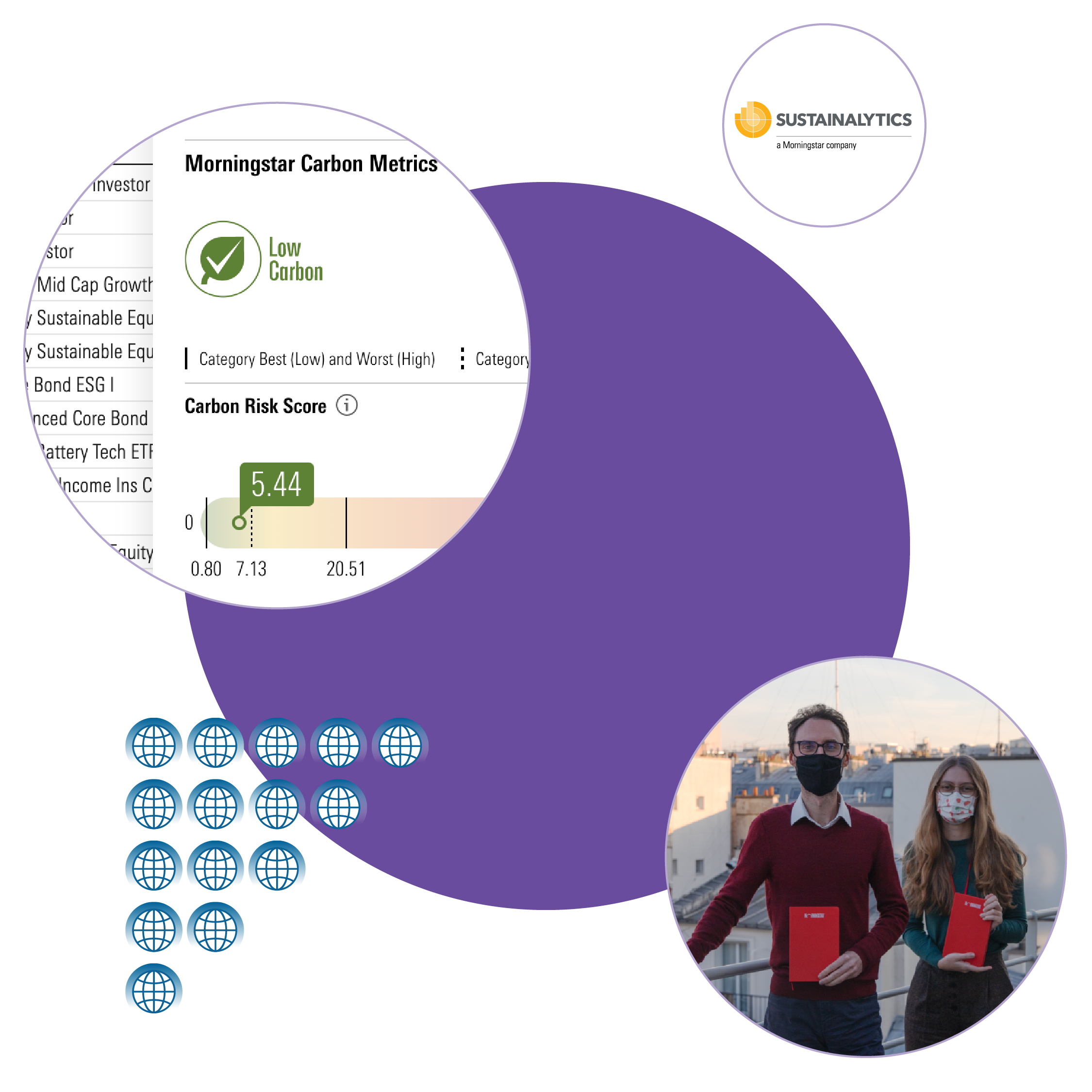 See our 2020 sustainability data.
Sustainability in Practice
Our ESG Investment Awards
SUSTAINALYTICS, A MORNINGSTAR COMPANY
View our current Sustainability Policies and Reports.
Learn more about our investment in corporate sustainability.