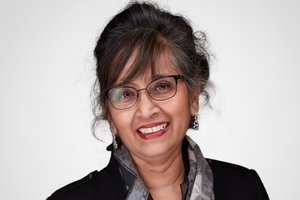 Nandita Das
Dr. Nandita Das is a professor of finance and the director of the CFP-board registered financial planning program at Delaware State University. She also advises clients on financial planning through Das Financial Health, LLC.
Nandita Das has published over 15 academic papers in peer-reviewed journals and over 30 presentations and conference proceedings both at the national and international level. She is a speaker, and her speaking engagements range from cultural competency and inclusion in the financial services profession to empowering the public with financial literacy. She is a recipient of 2021 Fulbright-Nehru Scholar Grant where she will be collaborating with a premier Indian Educational Institution on "Sustainable Investing & Portfolio Management- A global perspective". Follow Nandita on Twitter: @NanditaFinPlan
The views expressed in this article do not necessarily reflect the views of Morningstar.
Latest
Here are ways financial advisors can better understand clients' culture to bring about better advice.