US Videos
2 Undervalued REITs
We expect low but steady and positive sales growth for shopping centers like Federal Realty and Kimco Realty.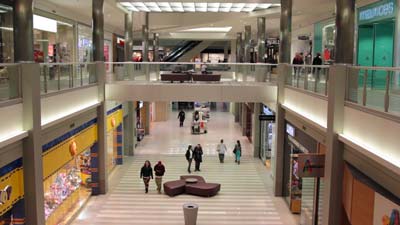 Kevin Brown: We have increased our fair value estimate for Federal Realty to $141 from $138, and we have increased our fair value estimate for Kimco Realty to $17.70 from $15.80. As a result, both companies currently trade at discounts to our fair value estimates. Additionally, we point out that Kimco currently provides a 6.7% dividend yield, one of the highest yields among U.S. REITs for income-oriented investors.
When analyzing the shopping center REITs, it is important to distinguish the rent that will and won't be impacted by e-commerce. Tenants that compete with online options, which includes segments like apparel, home decor and electronics, make up 35% of Federal's base rent and 44% of Kimco's base rent. While e-commerce will continue to grow, which will pressure sales growth at brick-and-mortar locations and force store closures, the negative impact will be greatly weighted toward the lower-end of the retail quality spectrum. Federal's portfolio has the highest average income and population density of all retail REITs, and Kimco has actively improved these metrics over the past decade. Retailers, even struggling ones, are looking to keep their profitable stores in Class A shopping centers that have the dynamics to produce high sales per square foot.
To view this article, become a Morningstar Basic member.
Kevin Brown does not own shares in any of the securities mentioned above. Find out about Morningstar's editorial policies.