Our Picks
Best Sustainable Companies to Own: 2022 Edition
We believe these companies' strong ESG management practices give them a long-term advantage.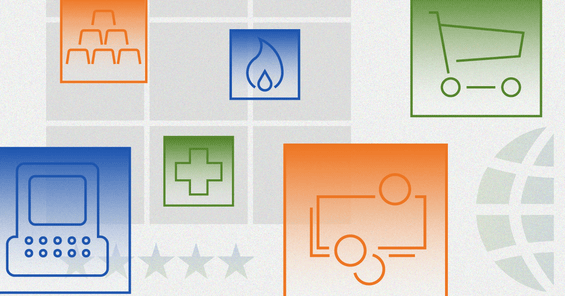 Editor's Note: This article is based on the 2022 edition of Morningstar's Best Companies to Own. Find the full list of companies and read about our selection methodology. A previous version of this article appeared on Jan. 13, 2022.
Companies with wide moats are difficult to compete with. And this advantage, paired with solid management of environmental, social, and governance risk, is an especially appealing combination for a long-term investment.
In other words, durability and sustainability, or what's called ESG, are natural partners. ESG keeps a close eye on long-term risks that aren't articulated by traditional finance.
Every company faces some sustainability risk, not least because of the industry in which it operates. For example, an oil and gas company will be highly exposed to potential environmental problems, while a consumer technology business will be exposed to social risks like data privacy violations.
Indeed, Morningstar research finds that the biggest ESG risk is in energy and utilities, with the smallest in technology and real estate.
A company's approach to sustainability demonstrates how it anticipates and addresses these long-term risks. Companies that mishandle ESG issues could incur significant economic costs that jeopardize their ability to earn long-term, sustainable profits.
The risk rating from Sustainalytics, a Morningstar company that provides ESG research, ratings, and data, measures this with the Sustainalytics ESG Risk Rating. It considers two main factor—exposure, or a company's vulnerability to ESG risk, and management, which describes actions taken by a company to manage a particular ESG issue—and blends them into a single score. The lower the number, the lower the risk.
In the table below, we refined our listing of the best companies to own in 2022 to highlight the ones with a Low or Negligible ESG Risk Rating Assessment, which is based on Sustainalytics' ESG Risk Ratings.
We didn't include valuations for these companies--rather, we focused on the criteria that set an individual company up for success in the long term. So while not all of these names can be considered a buy today, the series can serve as a great watchlist.
Here are the 47 companies that made the cut, ranked by the risk score.

  - source: Morningstar Analysts
You can explore the ESG Risk Rating score of each company under Morningstar coverage in the Sustainability tab of its stock Quote page.
Accenture (ACN)
Consulting firm Accenture has the lowest ESG Risk Rating of all the high-quality companies on our list. The firm's risk is mainly related to its exposure to cyberattacks and its dependency on specialized talent, such as IT consultants and engineers, as it tries to keep up with client demand.
Clearly, Accenture is taking sustainability considerations seriously. Accenture CEO Julie Sweet noted during a quarterly call that sustainability "is a critical area for which technology is still evolving … We believe that every business must be a sustainable business, and yet companies are at very early stages of figuring out how to make this shift."
Sustainalytics gives Accenture's ESG Risk Management a rating of Strong. The board has a comprehensive data privacy policy. To attract and keep employees, Accenture has set gender and racial diversity targets and provides same-sex and gender-transition benefits. It is building employee skills in high-demand technologies like the cloud.
Morningstar Research Services' equity analyst Julie Bhusal Sharma is a fan, citing Accenture's strong reputation for reliability and its "treasure trove of institutionalized industry expertise and experience." Accenture's technological and strategic know-how, paired with its attention to sustainability considerations, is helping bolster profits. In fiscal-year 2021, Accenture's operating margin widened to 15.1%, having expanded steadily over the previous decade.
Moody's (MCO)
Second on our list is Moody's, who, along with S&P ratings, is the market leader in providing credit ratings on fixed-income securities. The company earns a Morningstar Economic Moat Rating of wide based on intangible assets and the network effects in its rating business. In regard to its network effect, analyst Rajiv Bhatia says that "credit ratings provide value to bond issuers as well as bond investors ... Bond issuers value credit ratings from Moody's and S&P because of their wide acceptance among asset owners and asset managers." 

Moody's management of material ESG issues also nets a Strong ESG Risk Management assessment from Sustainalytics. Moody's has strong management of its human capital and ethical and cybersecurity risks, according to Sustainalytics. Some of its strengths are offset by limited disclosure on gender pay, third-party data policies, and lack of disclosure on the nature, volume, or resolution of whistleblower reports received.

One controversy around business ethics did reach the level of "moderate." In March 2021, The European Securities and Markets Authority issued a EUR 3.7 million (USD 4.3 million) fine against five Moody's Investors Service branches over allegations that they negligently breached conflict of interest regulations.

Lowe's (LOW)
Lowe's is the second-largest home improvement retailer in the world behind only wide-moat Home Depot (HD). The firm operates 1,971 stores and services 230 dealer-owned stores throughout the United States and Canada; it targets retail do-it-yourself and do-it-for-me customers as well as commercial business clients.

Sustainalytics assigns the firm's ESG Risk Rating as Low—the lowest amongst its peers. One particularly noteworthy contribution to this rating is Lowe's approach to corporate governance. Sustainalytics places it in the 99th percentile because of its board structure and financial reporting. 

On the other side of the coin, Lowe's is exposed to risks related to the large carbon footprint of its 1,971 stores and 208 million square feet of retailing space. "Controlling GHG emissions and operating costs related to lighting, HVAC heating and logistics can reduce its vulnerability to potential increases in energy prices," says Sustainalytics.
Sustainable Companies Can Still Have Controversies
Clearly, a spot on this list doesn't mean that the companies' sustainability efforts are flawless.
For example, in 2021, several shareholders called for Berkshire Hathaway (BRK.A) to publish an annual assessment of how it manages climate risks and handles diversity and inclusion efforts. CEO Warren Buffett and Berkshire's directors recommended against it, saying that its subsidiaries "are already making sound climate-related decisions" and that its decentralized businesses are "individually responsible" for their own diversity initiatives. And indeed, the resolution ultimately did not pass.
That said, Berkshire's energy division has a Morningstar Portfolio Carbon Risk Score that places it in the High category: Coal and natural gas generation accounts for 33% and 30% of 2020 owned power generation.
Even so, Berkshire holds a spot on our catalog of sustainable companies because it is on the right track to transition the bulk of its power generation to renewable and noncarbon sources by 2050. As Morningstar Research Services' sector strategist Greggory Warren observes, "While [Berkshire Hathaway Energy] has not declared a net-zero emissions target, it has already seen a nearly 40% decline in carbon emissions over the past 15 years, with management recently noting that it will have reduced emissions 50% below 2005 levels by 2030."
Sustainable Companies Will Continue to Be Sustainable
Remember, this list is about long-term sustainability--not valuations. For guidance in that area, you can look to Morningstar's US Sustainability Moat Focus Index.
From that perspective, not all the names on this catalog of low-ESG-risk companies with Morningstar Economic Moat Ratings of wide can be considered a buy at the moment. Still, for investors interested in managing long-term ESG risks, they're worth keeping a close eye on.
Leslie Norton does not own (actual or beneficial) shares in any of the securities mentioned above. Find out about Morningstar's editorial policies.